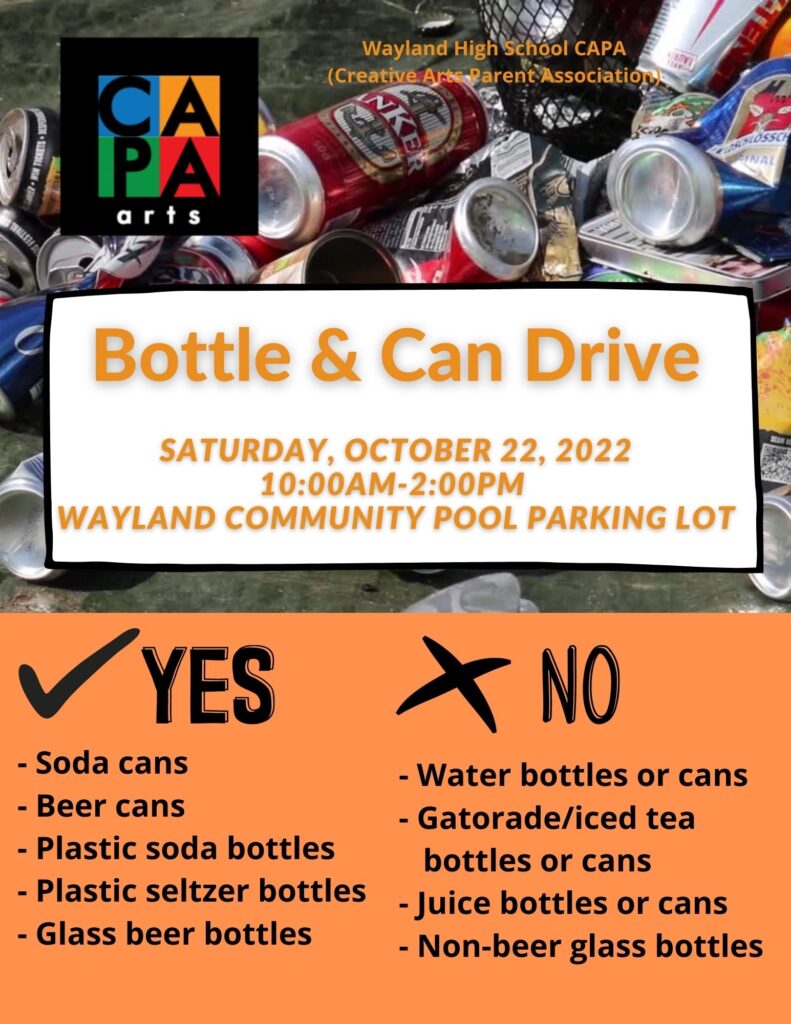 Saturday, October 22nd
10 am – 2 pm, Town Pool
Time to donate your refundable bottles and cans! The Creative Arts Parent Association is pleased to announce the Fall Bottle and Can Drive – a fundraiser for the Wayland High School visual and performing arts program.
Do's: Soda and beer cans, plastic bottles (16 oz, 20 oz, 1L, 2L), glass beer bottles.
Don'ts: Unfortunately, our recycling center does not accept water, Gatorade, iced tea or juice cans or plastic or any non-beer glass bottles.
Seeking Volunteers: High school student volunteers will receive community service hours to use toward their graduation requirements. Parent volunteers can sign up to provide snacks or spend a few hours with us.
Thank you for supporting CAPA and Wayland High School's arts programs!