Covering 18 countries across 6 continents, our National Art Honor Society students share people, places, animals, and food from around the world – things they've longed to see during these Covid times!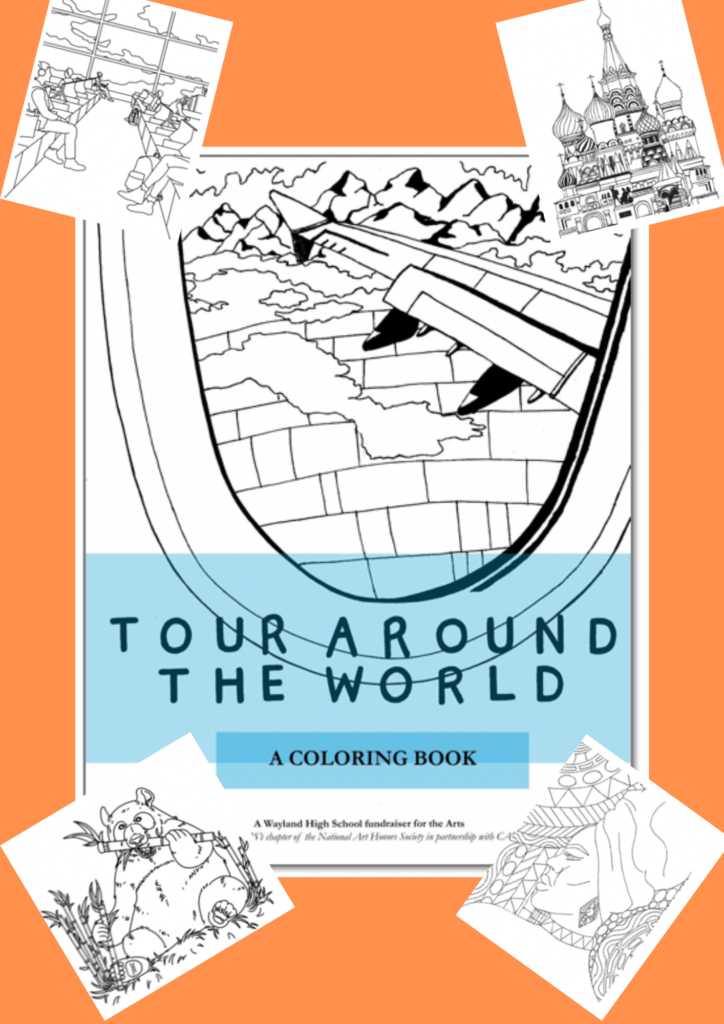 $10 per book
Available at Wayland Depot!
Or order online (choice of Wayland school pick-up or by mail)
All proceeds benefit the Creative Arts Parent Association for supporting the visual and performing arts at Wayland High School.
TO ORDER, please contact us: